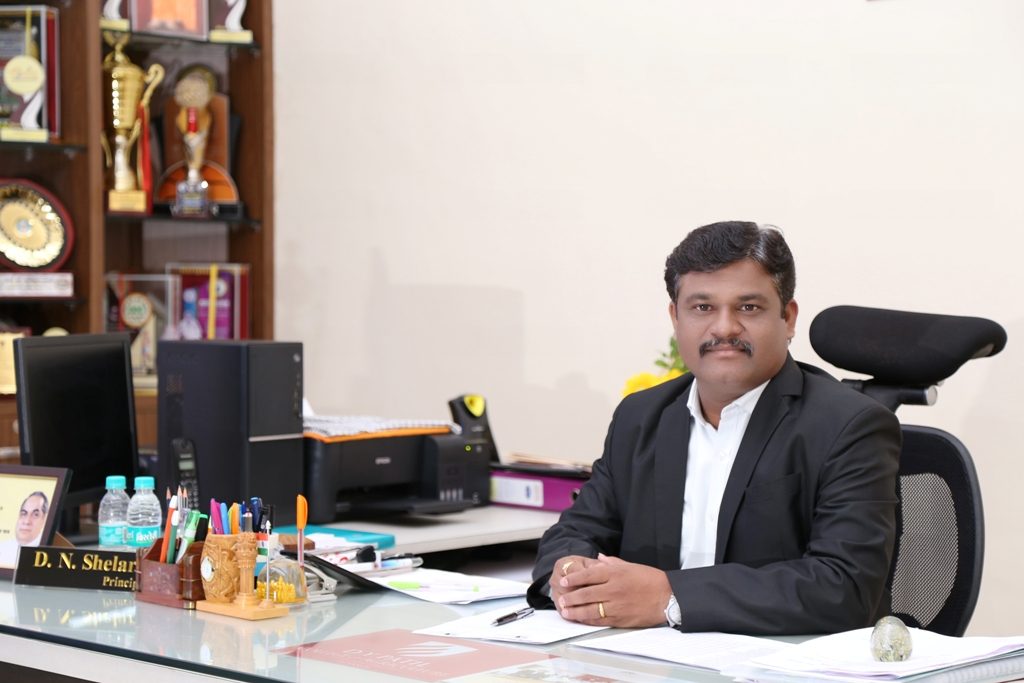 Prof. D. N. Shelar Principal,
Dr. D. Y. Patil College of Agriculture,
Talsande

National Service Scheme (NSS) is a platform where students can directly interact with society. NSS facilitates a space for the student to pursue real issues in our country. Students should have some obligations to the society or the nation from where they belong. It is also a process of learning when students visit a field or serve personally. So, NSS is that platform which facilitates opportunities to do for society, and at the time they acquire diverse knowledge. There is the great role of the youth, particularly young-educated person to the society and nation-building. They have huge potential and enthusiasm for to dedicate themselves to reform, improvement. The real success of the learning is to apply gained knowledge, and NSS-DYPCA symbolises for the same.

DYPCA contributes in diverse fields, especially by its academic excellence. Besides these, DYPCA contributes in the field of upliftment of society. NSS-DYPCA, consisting a group of passionate students those who sincerely want to work for society, especially for the needy people of the society. They have been working in the campus and outside campus. Students of DYPCA are well known for their unique and innovative ideas, and NSS unit of the DYPCA is a gestation field of plurality.

The NSS unit also works in a broader areas including the environmental preservation. Tree plantation program was one step forward to make earth greener and sustainable. This may contribute towards not the only betterment of human society but bio-diversity as well. If the valuable time of the students (volunteers) benefit society that will be the real success of NSS- DYPCA.
Prof. V. M. Yadav
NSS Programme Coordinator
Assistant. Professor,
Dept. of Agril. Extension Education,
Dr. D. Y. Patil College of Agriculture, Talsande

Students are the building blocks of Society. Their ideas are fresh and innovative which should be nurtured so that they grow on to bring about a positive change. It is a proven fact that organized group activities are potential enabling factors for better cognitive developments and boosts spirit of Brotherhood. We at NSS, strive to achieve similar goals through various activities which have a direct impact on the society and environment at large.

             NSS-DYPCA consists of students coming together from myriad backgrounds whether it is academic or cultural. NSS encourages students to adopt a healthy lifestyle and help them realize their responsibilities towards their homeland.

             The activities undertaken at NSS-DYPCA are aiming for overall development of the students, by empowering them through various workshops. Many students successfully completed a workshop. Likewise, other activities like blood donation camps, plantation drives, cleanliness drives, awareness drives, helping the people from low socio-economic status by making them aware about their rights, are few standard activities which are followed. NSS- DYPCA provides a lot of scope for the students to interact with people belonging to all the classes of society and thus helping them understand their pressing issues. We also encourage sharing of ideas and providing support for those ideas to come to life. Currently our future plan focuses on 'Waste management',' Disaster preparedness' 'Health awareness', etc to name a few.